Challenge -  Audible gave us a set of four fictional Audible original titles to choose from. Our task was to create a visual identity that stands out and effectively promote the title based on a short synopsis.
Synopsis - Mia's family have just moved from the bustling city to the countryside and Mia finally has the garden she's always wanted so she can watch all the animals from her window. But there's one thing she doesn't like in her new garden... the shed. Every time she goes outside, she hears different noises coming from the shed and she starts to imagine what might be inside.
Solution - With a typographic approach, we highlighted Audible's way of celebrating words. Since an audio book isn't a visual product, it's important to show how personal and playful the experience is through typography. The use of onomatopoeia allows the readers to imagine the sounds themselves, and get their imaginations working without the use of visual cues.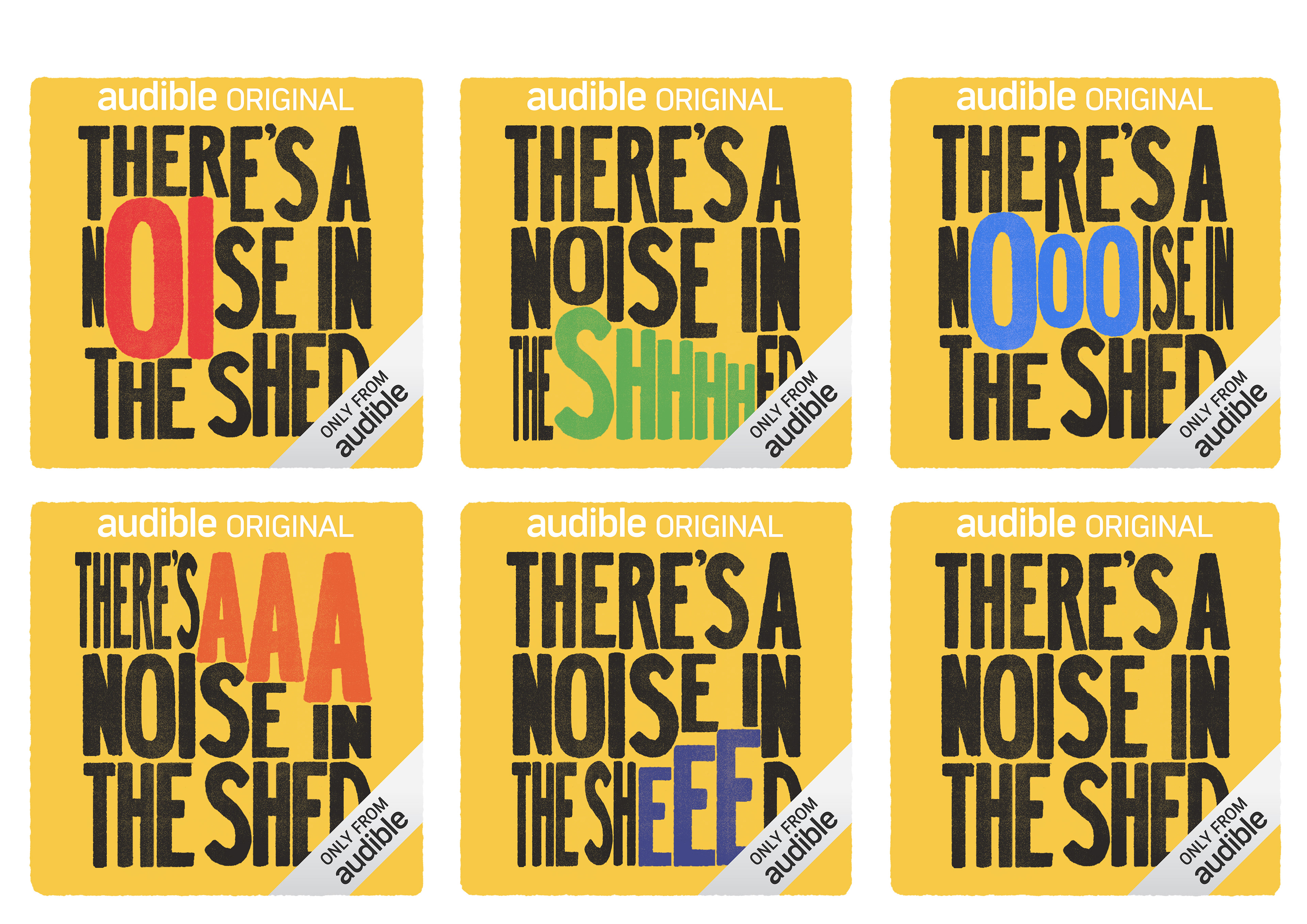 The book cover changes every time the app is refreshed to reveal a different noise.